Qualcomm Technologies surprised everyone with exceptional performance and efficiency in the MLPerf 1.0 benchmark release. Jeff Gehlhaar leads the AI software team at Qualcomm for both Snapdragon and the Cloud AI100, and we discuss the tool set the company has developed.
More Cambrian-AI Visions Video Interviews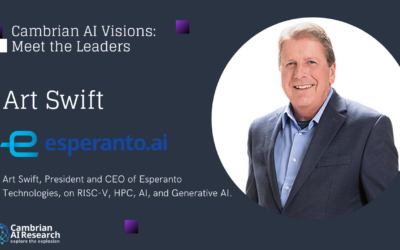 Karl interviews Art Swift, President and CEO of...
read more