Cambrian AI Visions: Meet the Leaders
Karl Freund with Cambrian AI sits down with key newsmakers and influencers in the world of Artificial Intelligence.
Subscribe to our newsletter to get first notification when a video is posted.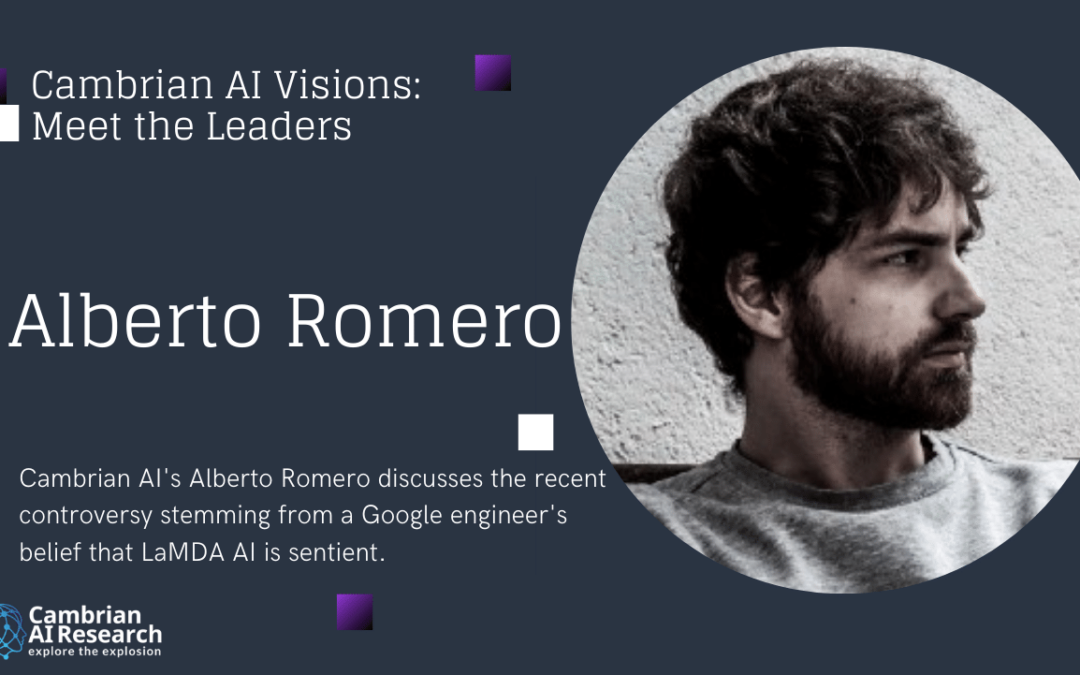 ​Cambrian-AI Analyst and Medium blogger Alberto Romero discusses the recent controversy stemming from a Google engineer's belief that LaMDA AI is sentient.More...