Cambrian AI Visions: Meet the Leaders
Karl Freund with Cambrian AI sits down with key newsmakers and influencers in the world of Artificial Intelligence.
Subscribe to our newsletter to get first notification when a video is posted.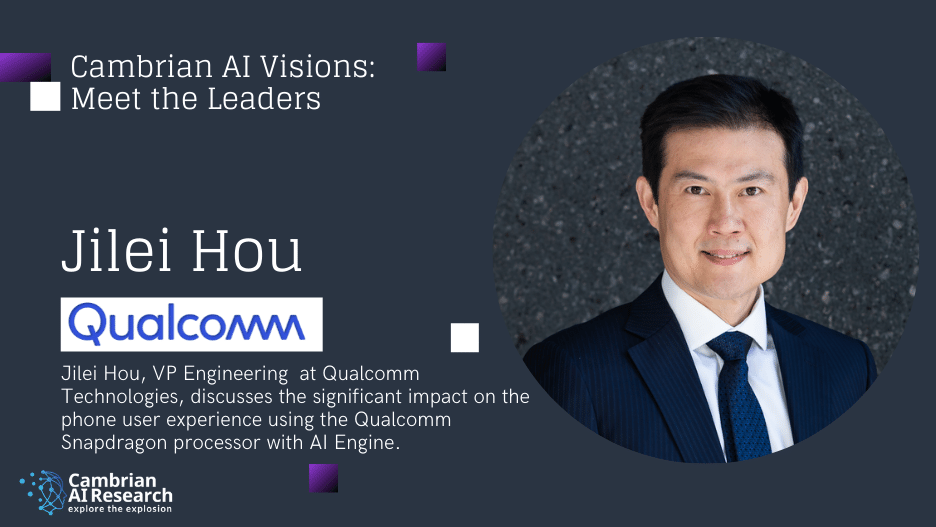 Qualcomm Technologies has been at the forefront of AI research, focussing on power efficiency, on-device learning, and model size reduction for the last 8 years....