Qualcomm AI Research has been exploring the use of machine learning to improve wireless communications and RF Sensing, both of which show great promise. Engineer, Principal Daniel Dijkman and Engineer, Sr Staff/Mgr Arash Behboodi of Qualcomm AI Research sit down with Karl Fruend to discuss the potential.
More Cambrian-AI Visions Video Interviews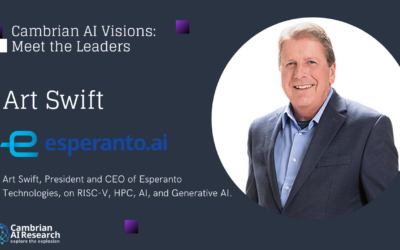 Karl interviews Art Swift, President and CEO of...
read more