Qualcomm AI Research is developing technologies that can create the perceptions of the 3D world from 2D images and sensors. Fatih Porikli, Sr. Director, Technology for Qualcomm AI Research joins Cambrian AI's Karl Freund in a lively conversation.
More Cambrian-AI Visions Video Interviews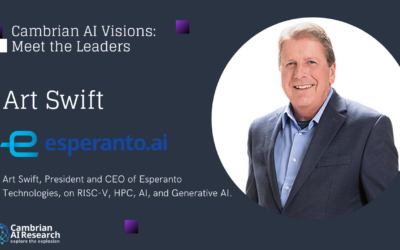 Karl interviews Art Swift, President and CEO of...
read more