Quantum Safe computing will require revamping most, if not all, digital security apparatus around the world. IBM Research's algorithms have been named by the US NIST as three of the four candidates for Quantum Safe security. We had a conversation with Ray Harishankar and John Buselli, two of the IBM Research principals involved in this project.
More Cambrian-AI Visions Video Interviews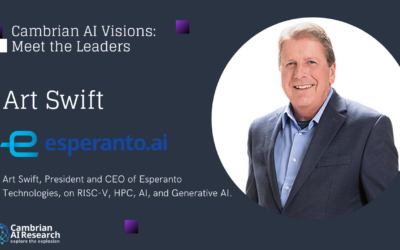 Karl interviews Art Swift, President and CEO of...
read more