Qualcomm Technologies surprised everyone with exceptional performance and efficiency in the MLPerf 1.0 benchmark release. Mike Vildibill, GM of the Cloud AI100 business unit, tells us about his vision, and what we can expect next from the mobile chip leader.
More Cambrian-AI Visions Video Interviews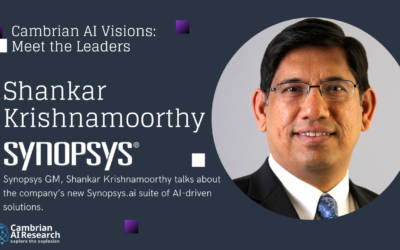 ​Shankar Krishnamoorthy, GM of the EDA Group at...
read more