Raja Koduri, ex chief of GPUs at Intel and AMD, has joined the board of directors at Tenstorrent. See what he thinks about the company, and the potential of RISC-V in the data center in this lively interview.
More Cambrian-AI Visions Video Interviews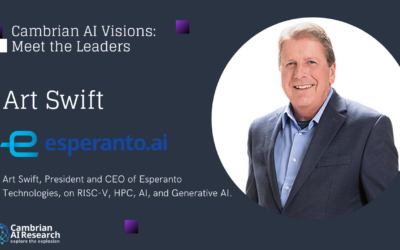 Karl interviews Art Swift, President and CEO of...
read more