IBM Research constantly explores the intersection of clients, partners, semiconductors, system design, and software to find the best solutions to business problems. In this video, Mukesh Khare, VP of Hybrid Cloud, IBM Research, explores the benefits of this "full stack" approach to research.
More Cambrian-AI Visions Video Interviews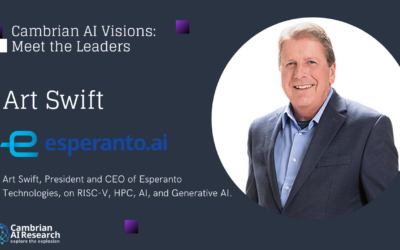 Karl interviews Art Swift, President and CEO of...
read more