Qualcomm Technologies has been at the forefront of AI research, focussing on power efficiency, on-device learning, and model size reduction for the last 8 years. Recently VP Engineering Jilei Hou held a webcast detailing the eight "AI Firsts" (seen here) and the next AI Firsts the research organization is exploring now. In this short interview, Dr. Hou discusses the path from Research to Productization, and highlights a few firsts he feels will have significant impact on user experiences with phone using the Qualcomm Snapdragon processor with AI Engine.
More Cambrian-AI Visions Video Interviews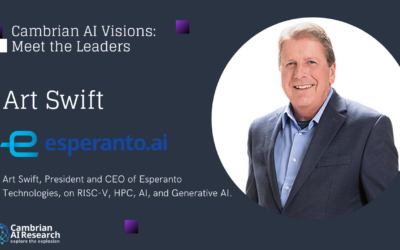 Karl interviews Art Swift, President and CEO of...
read more