As Presented by Karl Freund at the AI HW Summit
Topic: New AI Hardware Technologies and Benchmarks
Karl presented his top 10 list at the annual AI HW Summit again this week, outlining the new AI hardware technologies and benchmarks that helped shape the industry since the last Summit. See my recent post on this here.
More Cambrian-AI Visions Video Interviews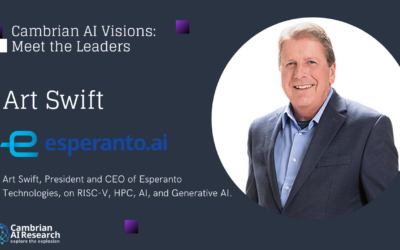 Karl interviews Art Swift, President and CEO of...
read more