​Karl discusses the large model phenomona GPT-3 has launched with free-lance writer and AI engineer Alberto Romero, who has published many thought-provoking AI articles on Medium. Are these models useful? Are they dangerous? Can we achieve Artificial General Intelligence?
More Cambrian-AI Visions Video Interviews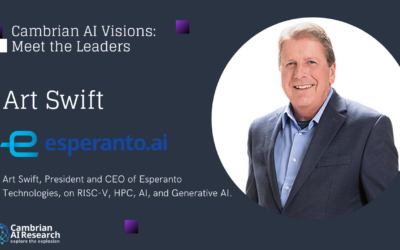 Karl interviews Art Swift, President and CEO of...
read more