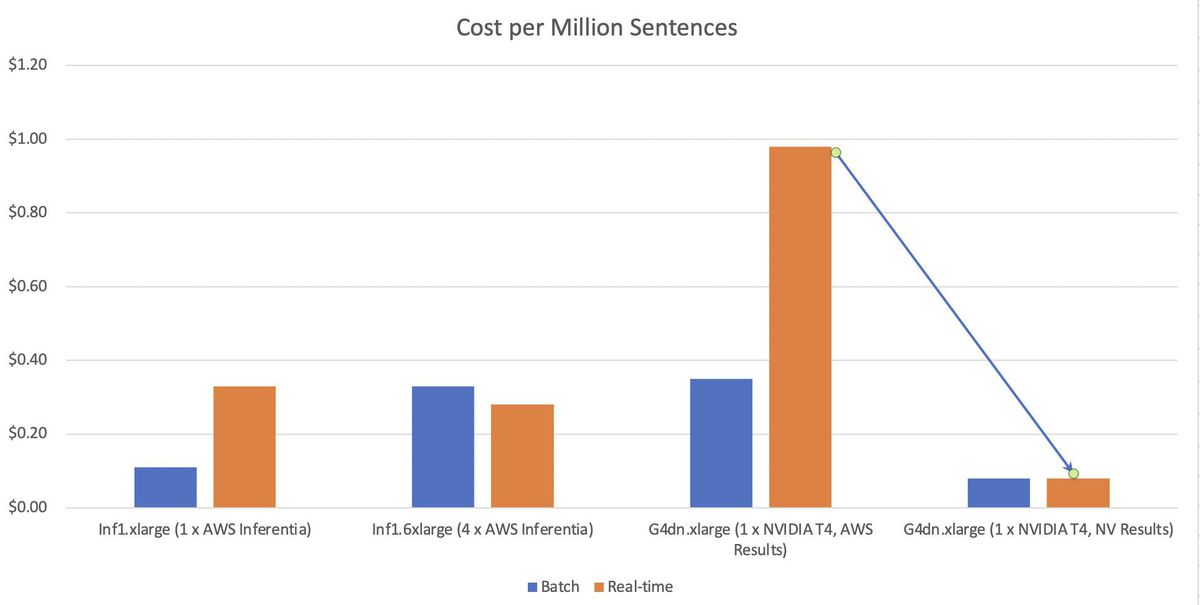 A lot of new AI Silicon and Software has been announced since March and it can be tough to keep track of it all. To help users, vendors, and investors keep track, our June Competitive Landscape Report is now available, and for a limited time, the ~70-page report is free. Here are the big items covered that caught our eye:
NVIDIA made the typical slew of announcements at GTC, but the big story was the Grace Arm CPU, which will be the only CPU to speak native NVLink, enabling a completely new server and data center architecture. NVIDIA also launched the next generation DRIVE Atlan SoC, with over 1000 TOPS for Level 5 driving. NVIDIA also ramped up the company's efforts to appeal to Enterprise customers, with Base Camp MLOps software and a $90K 4-DGX Pod as a cloud service.
Intel Habana Labs announced that the Gaudi and Goya AI accelerators will be installed at the San Diego Super Computing Center, joining AWS in opting for the 100GbE interconnected AI processors.
Intel introduced Ice Lake Xeon 10nm CPU, sporting significantly faster AI inferencing. The company's new CEO also announced its IDM 2.0 strategy to revitalize its flagging manufacturing capabilities.
Groq raised $300M in their Series C venture round, while Sambanova raised $675M at a $5B valuation. (We hope investors know what they are doing!!)
Cerebras announced the company's next generation of Wafer Scale Engine, built on 7nm at TSMC. As expected, the new wafer roughly doubles performance and, perhaps even more important, memory capacity.
Google teased TPUv4, but did not announce the platform. OK, they said they announced it, but no availability nor pricing was disclosed. V4 doubles the performance of its predecessor and is expected by the end of 2021.
MLPerf inference results were published with far fewer participants than we had hoped for. However, Qualcomm submitted results that demonstrated leading power efficiency for image processing.
Mythic has raised an additional $75M and has launched its first analog computing chip with 10 TOPS/Watt. This seems to validate the idea that companies including INTEL and IBM are pursuing.We await working systems and power measurements.
Xilinx has launched the newest member of the Versal ACAP family, the AI Edge. It looks good to us, but it will begin sampling in 2022.
And finally, rounding out the Top 10 list, NVIDIA and AWS published completely conflicting benchmark results for Inferentia and T4. It is all about optimization vs, out-of-the-box model deployment.
Hope you try and enjoy the Competitive Landscape Report!