Cambrian AI Visions: Meet the Leaders
Karl Freund with Cambrian AI sits down with key newsmakers and influencers in the world of Artificial Intelligence.
Subscribe to our newsletter to get first notification when a video is posted.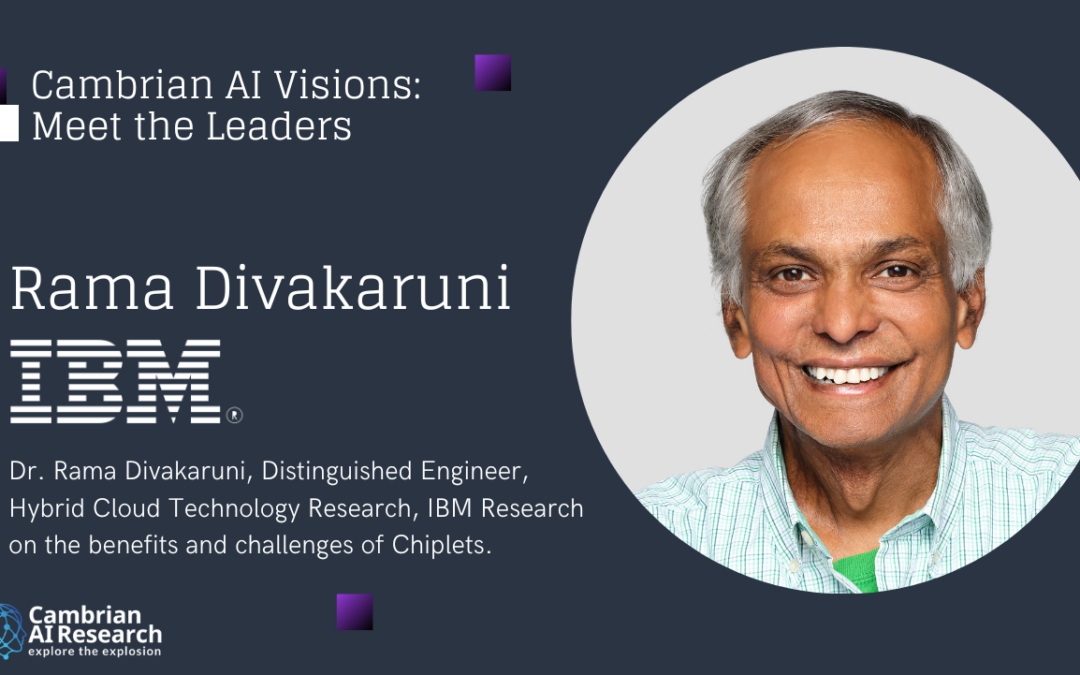 Chiplets will allow designers of complex semiconductors to get to market more quickly while lowering the cost of development. IBM Research has an extensive portfolio of...