Karl discusses AI at NVIDIA with Steve Oberlin, CTO of data center acceleration.  Steve discusses the AI journey at NVIDIA, and the culture fostered by CEO Jensen Huang to always strive for the "speed of light".
More Cambrian-AI Visions Video Interviews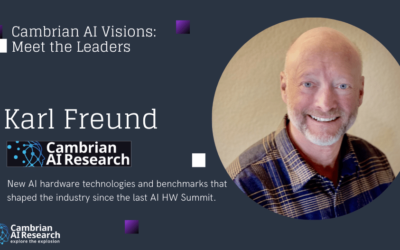 As Presented by Karl Freund at the AI HW Summit...
read more